Tickets
---
Event Details
Confidence can't be given. Instead, it's earned. Through a prolific, albeit quiet grind, Token has morphed into an outlier in hip-hop. Powered by razor sharp wordplay, head-spinning verbal acrobatics, and off-kilter hooks, the Massachusetts born rapper evolves at a dizzying pace. After amassing hundreds of millions of YouTube views and streams independently and receiving acclaim from
The Boston Globe, XXL, Complex
, and more, he leaps forward again on his 2022 project
Pink Is Better
—the first album released under his own label Never Too Different and Atlantic Records.
"At first, I was trying to do everything to impress people. This is the first time where I'm doing the music that inspires me. I've now become my own person, and I'm confident I can make it as far as I want without compromising. I'm inspired by artists who continuously change it up. I'm more tapped into who I truly am. I don't want to be known for anything other than being me."
Growing up outside of Boston, music anesthetized depression, anxiety, stress, and loneliness throughout his childhood. So, Token put his head down and honed his craft at just 10-years-old, putting in countless hours, recording tracks of his own, burning CDs, and distributing them around Massachusetts. During 2015, his "No Sucka MCs Contest Entry" went viral, eventually exceeding 5.7 million YouTube views. After Token wound up on Mark Wahlberg's radar, he appeared on the hit television show Wahlburgers and landed a role in the blockbuster
Patriots Day
. Simultaneously, he lit up
Sway in the Morning
with a headline-making six minute freestyle. XXL
christened
it
"one of the year's best freestyles, if not one of the best performances ever on Sway's legendary show."
On its heels, he dropped his first mixtape
Eraser Shavings
in 2016 followed by 2018's
Between Somewhere
, which vaulted into the Top 5 on the iTunes Hip-Hop/Rap Albums Chart. Generating 100 million-plus streams, it also spawned anthems, including "YouTube Rapper" [feat. Tech N9ne], "Household Name," and "Flamingo." Not to mention, he sold out shows on multiple continents and contributed music to the
Fast & Furious Hobbs & Shaw
soundtrack and
Scoob! The Album
. 
Throughout 2020, he carefully assembled what would become
Pink Is Better
, achieving a sense of personal and creative balance. 
"Pink represents balance," he affirms. "It's the middle ground of red and white. It's what I've been going through during the last two years. I'm an extreme person. The red side is the fast lifestyle—girls, money, and getting fucked up. The white side represents a white flag, giving in to my emotions, overthinking shit, and feeling defeated. It's about embracing the life that's been given to me in a healthy way rather than living all the way on one side or the other."
Following "Chit Chat" and "Sip," the single "High Heels" [feat. Rico Nasty] illuminates his progression. He leans into the skittering beat as he drops charismatic and catchy bars with no shortage of boastful charm punctuated by a rare Rico Nasty cameo.
"It was an exciting time in my life, so I just sound like an excited ass kid," he smiles. "I was fresh off tour and single again. You can hear it in my voice. I was inspired by all of the new things coming my way and I was having fun. I've put out a lot of darker, sadder songs, but most of the red side is me enjoying myself for the first time. Rico killed it too!" 
Then, there's "Boom" [feat. JID]. Tense production gives way to silenced gunshot samples as Token and JID lock into a precise and pummeling lyrical crossfire.
"A lot of the lyrics are based on how I was living," he explains. "When I made the song, I had just moved into this house, and I was having a ton of parties. I was inspired by this energy and not taking myself too seriously. I'm a super fan of JID, so it was really cool for me to finally work with him."
His diversity shines through. One minute, he's bodying a bass-inflected bounce on "Amsterdam" [feat. Benny The Butcher]. The next, he's analyzing himself over the piano of "Pink" or reaching catharsis on the finale "Thank God."
"The project is about the highest of highs and the lowest of lows," he observes. "It's me realizing, no matter what, it's all going to be okay."
In the end, Token has earned confidence and embraced who he is on
Pink Is Better
.
"I hope people have an understanding of who I really am," he leaves off. "I've changed so much and will continue to change. Right now, I'm someone who won't bite my tongue. I'm a kid from Massachusetts who came from humble beginnings. I went through shit at an early age, jumped from therapist to therapist, found music, and realized it was the thing that made me whole and sane. Now, it's therapeutic to share my ideas and emotions with the world, and I'm going to always be honest." 
VIP Fan Experiences will be sold exclusively on Token's website starting on Friday 11/4 at noon EST, including Artist Meet & Greets, Sound Checks, 'Show Off Your Skills' Cypher and All Access. For more info and to purchase, please visit: 
https://www.nevertoodifferent.com/
---
Event Disclaimers & Policies
All ticket purchases are subject to the

tkx

Terms and Conditions and the

tkx

Ticket Service Agreement.
Duplicate tickets will not be admitted.
Alcohol purchases limited to those 21+ with a valid state-issued photo ID.
Ticket holders may be subject to search to enter.
NO WEAPONS of any kind allowed.
No backpacks or oversized purses/bags/totes are allowed.
Any questions? contact info@tkx.live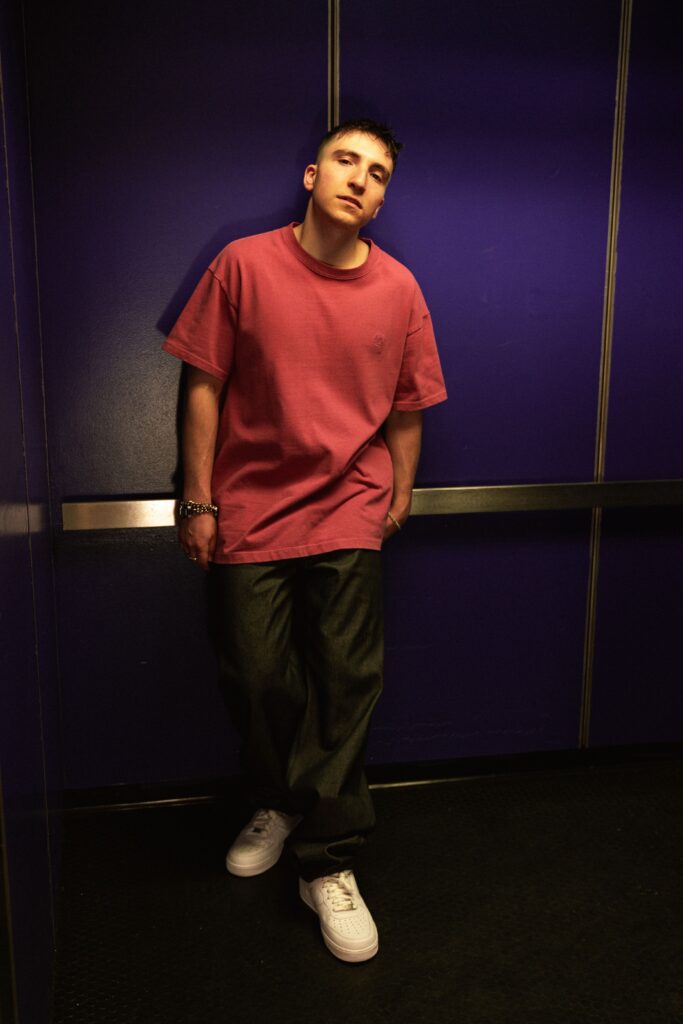 ---
Event Information
Saturday, February 4th, 2023
Doors open at 6:00pm
Age Restriction 12+
Presented By
Live Nation, Foundation Presents
Event Artists
Token, Ben Reilly, Drex Carter, Jason Channel
The Social
| | |
| --- | --- |
| Address | 54 N Orange Ave, Orlando, FL 32801 |
| Phone | (321) 710-1279 |
| Email | |
See Venue